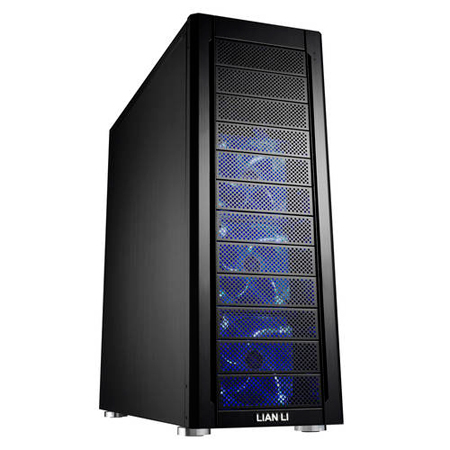 This nice little pc case from Lian Li just arrived today, which will be housing my new build. Click read more to follow the process.
Ok, so I wanted a new PC before I will become a dad, since, a kid in the home cost money, which again means, I won't have the dough to upgrade my system anytime soon. So better do it now, while I still have the money for it.
My system that will go in the case is:
i5 750 @ 4 GHz overclock with a Scythe Mugen 2 cpu cooler
Asus P7P55D Motherboard
4 GB Kingston HyperX DDR3 1600 Ram
Palit nVidia GTX 580
Seasonic 850w PSU
2 x 500 GB WD 500 GB Caviar Black
Intel 160 GB SSD
Liteon DVD burner
ok, so with every piece together, I ordered the Lian Li PC-A77F some days ago, to finish my build.
Postman arrived this morning with a huge box, he didn't seem to sweat though, and the box in itself was really light.
I was worried they forgot to put the case inthere!

After cutting the box up, I was delighted to see that there was infact a case inside. It's just VERY light, being all aluminium and all.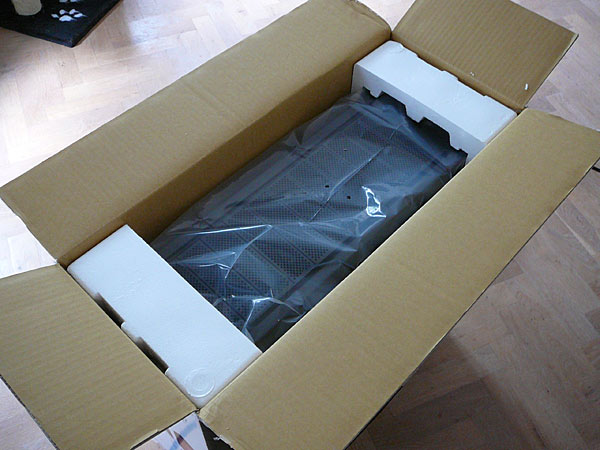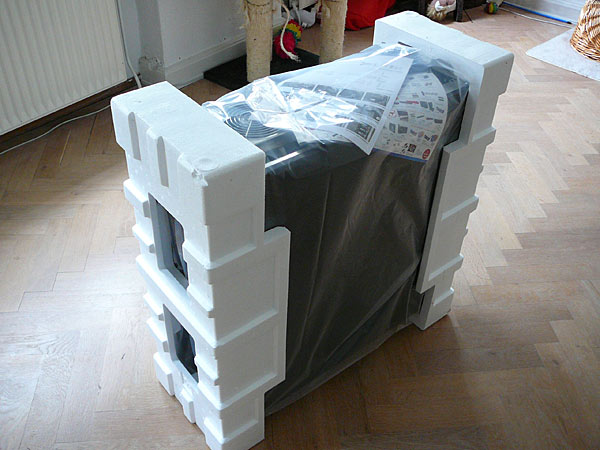 Beautyful case. Timeless design as I love it from Lian Li.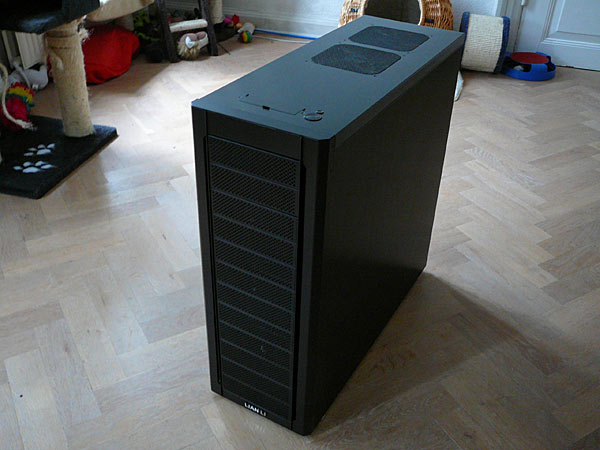 Time to mount the motherboard and PSU. This case makes my motherboard look so tiny, but it's also very nice to have some elbowspace when working with the insides of the PC.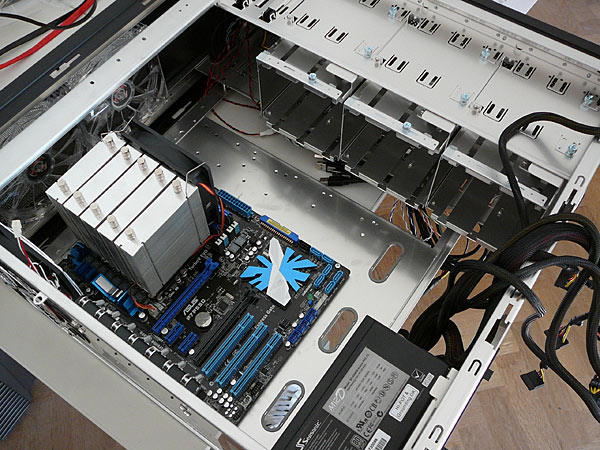 Graphiccard goes in, and the cables are routed behind the motherboard tray. I love how much air this case has to hide the cables nicely.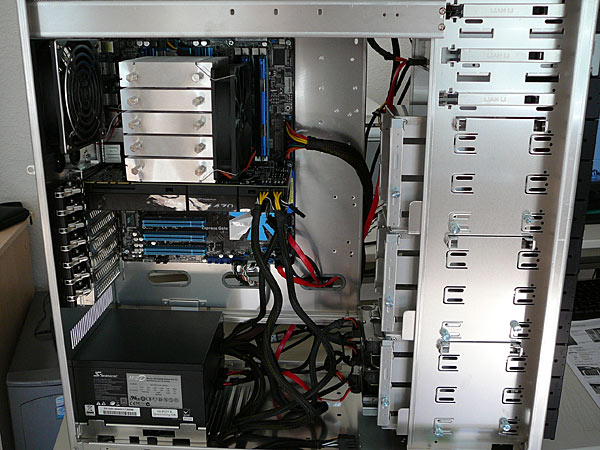 Behind the motherboard tray it's looking a bit messy, but noone will ever notice 😛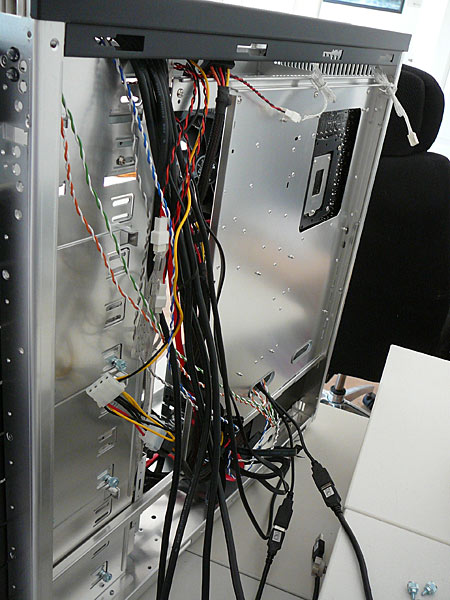 Backplate mounted, and cables are hidden nicely. Good room for ventilation.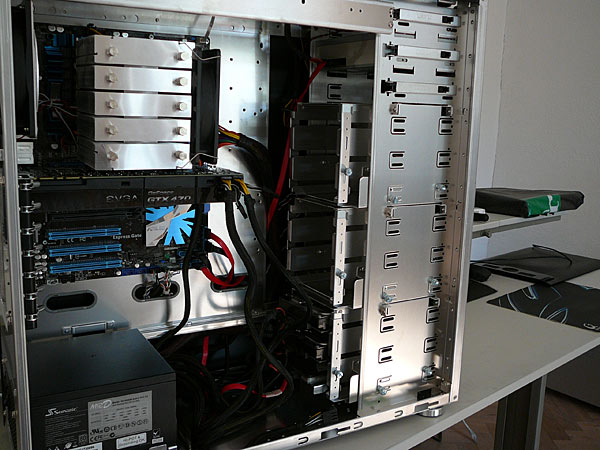 Other side mounted. She is ready to go 🙂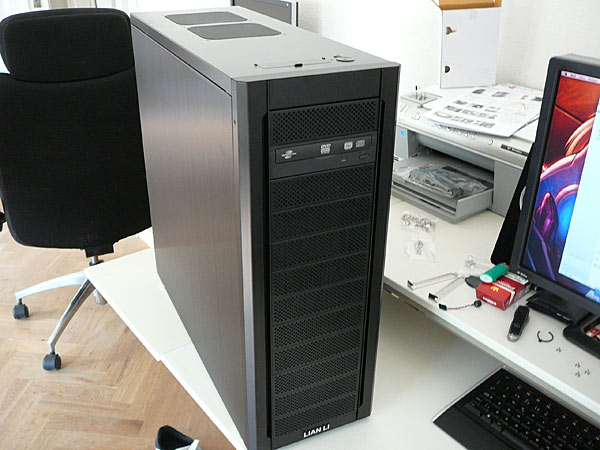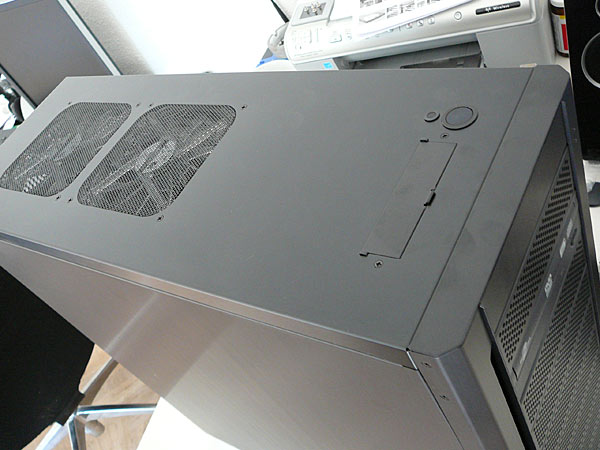 My new baby powered up. Cool air is coming out everywhere.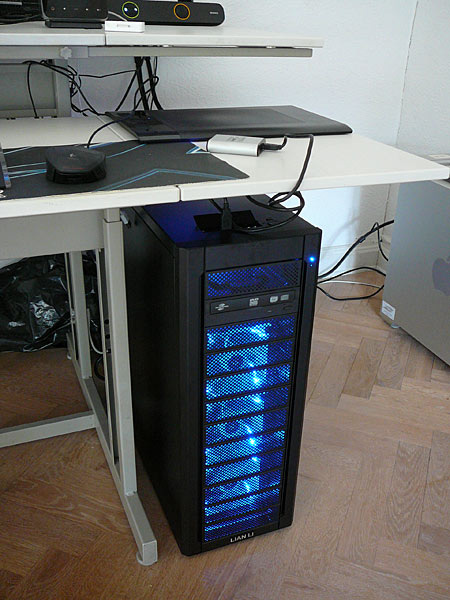 So, that is my new build, and I can only say, Lian Li does have a special spot in my heart. It's design is wonderful, and it's such a breeze to work with the insides of your PC in a case like this. It's ofcourse a tad expensive, but then again, I want a case that can last me years, and every Lian Li I've had so far has done that. I'm very happy with this case, and don't regret paying a bit more for this, than for the plastic "pre modded" cases you get elsewhere.